WHAT IS THE GOLD STANDARD?
Let's start with what it's not; My claim on being the Gold Standard in Personal Training is not a Pretentious boast driven by ego. It's not a mere catchy tag line contoured up by my clever marketing team. Most importantly it is not an effort to pitch my services as a 'luxury product' exclusively available to the wealthy.
The Gold Standard is a promise. The Gold Standard is a commitment. The Gold Standard is my philosophy on how Personal Training should be. The Gold Standard extends beyond theoretical knowledge and practical application and is rooted in integrity. The Gold Standard is not measured in the number of clients a Personal Trainer acquires but by the degree to which each client has achieved meaningful improvement.The Gold Standard is not achieved my the number of sessions delivered but by level of thought and care put into making each and every session fresh, enjoyable, effective and specific to the individuals specific goals. It is a Standard I set for myself and I encourage my clients to relentlessly strive for. The Gold Standard is symbolic of a desire to add real value to the life of my clients. To enrich them with health, vitality and wellbeing. To help them achieve a sense of achievement and personal pride though physical development. STEVEN THOMPSON PERSONAL TRAINING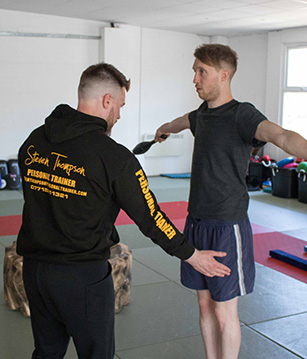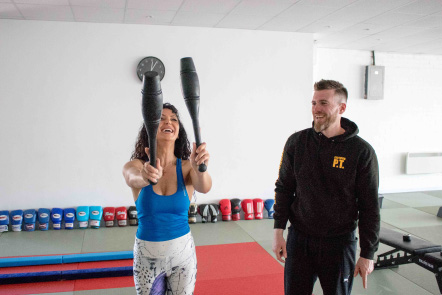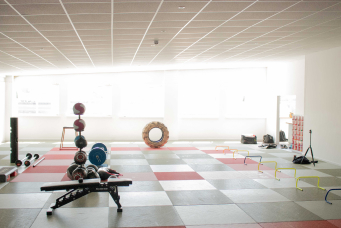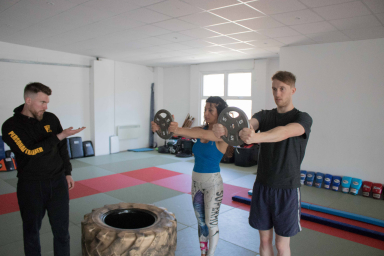 WHAT IS THE GOLD STANDARD?
When you see an Olympic Gold medalist standing on the podium what comes to mind? Undoubtedly these people are naturally gifted but that talent has to be cultivated with countless hours of hard work. Even the most gifted need be guided and all talent must be nurtured with proper training. A Gold medal is worth much more than its monetary value because of what it represents. Sacrifice, commitment and discipline is the price to be payed for a life of meaning.
We can't all be Gold Medal winners but we can all hold ourselves to a 'Gold Standard'. Regardless of your age, current level of fitness or perceived obstacle to health, I make you this promise. If you are truly serious about looking your absolute best, feeling as healthy as possible and optimising your physical performance I will match your dedication and provide you with the knowledge and support every step of the way to ensure your goals are achieved.
MY MISSION
My mission is simple to understand yet difficult to achieve. I have to become the best Personal Trainer in the world. I have no interest in silver or bronze!
I will achieve it through the same method I train my Clients. The principal of CAN I. The acronym for Consistent And Never Ending Improvement.
The obsessive commitment to deepening my own knowledge, being consistent in delivering the highest service possible and Constantly searching for innovative ways to increase my clients experience.
I will have achieved my goal when each client has an honesty held belief that it would be impossible to receive a more effective and enjoyable training experience ANYWHERE!
Join me on my mission. Give me the opportunity to exceed your expectations. It is only through the achievement of your goals that I will fulfil mine.
WHO I WORK WITH
I work with people from all walks of life. The occupations of my clients stretch across a wide variety of sectors and include corporate professionals, medical doctors, police officers, teachers, retail workers, engineers, hairdressers, factory workers and a number of full time university students including international studies from across Europe and the Middle East.
Throughout the years I have provided training to off duty serving military personnel, body guards and professional fighters across a multitude of disciplines in the combat sports. I am committed to maintaining the highest levels of discretion and confidentiality that often accompanies these professions.
I am fully certified in pre/post natal Personal Training. I take equally pride from helping a female client get back their post pregnancy physique as I am of providing the strength and conditioning training to top level boxer. The same satisfaction is derived from seeing a client achieve their first ever pull up as seeing another pass the Royal Marines fitness test for recruitment. Whether a client tells me they are desperate to change from morbidly obese to a healthy weight or whether they want go from enthusiastic gym goer to a professional fitness model, each and every goal is equally valid.
You may be desperate to make a positive change for health reasons. Alternatively you may be dedicated to fulfilling your full physical potential and make the transition from good to great or even from great to greatest. Your current level of fitness is not factor of whether you and I can achieve a successful client trainer relationship. Your level of commitment to achieving your goal is however of paramount importance.
As long as a Medical professional has not deemed it unsafe for you to undergo a course of exercise there is only one prerequisite to us working together. Whether your goal is to win a Gold medal or simply be fit and healthy enough to enjoy your golden years. The only non negotiable is that your goal is one you take seriously. There's always room for a laugh and joke but you absolutely must be willing to give your best effort every single session.
I do not want a massive financial commitment from you. I do require that you give me everything you have physical and mentally.
There is an abundance of Personal Trainers who will take your money and allow you to cheat yourself. I believe you deserve better but you must hold yourself not just to a higher standard but the highest standard. In order for us to achieve something amazing together you must hold yourself to the Gold Standard.
THE INDUSTRY STANDARD vs THE GOLD STANDARD
Success defined by achieving sales target.
Gym membership and PT sold separately.
One hour maximum and that's your lot. Got questions? Talk or train as long as you don't go over your alotted hour.
Free is a dirty word!
Train in a busy commercial gym where peak hours resembles feeding time at the zoo. Wait your turn for the equipment to become free. Navigate the 'assault course' comprising of weights that others were to lazy to put back and do your best to understand your trainers instruction over the obnoxious dance music.
Success defined by helping client achieve their goal.
Train in a studio setting with no requirement to pay gym membership.
Each session a minimum of 75 minuets. An additional 20 minuets available afterwards to discuss any questions.
Occasional free sessions for loyal customers makes perfect sense.
A quiet, spacious, clean environment with no loud music or other gym members to distract us from our goal.
MY TRAINING QUALIFICATIONS
FAIR PRICING AND LOYALTY
To many buisness are focused on getting new customers at the expense of taking care of the ones they already have. The fitness industry is no exceptions. The big commercial gyms are plagued by sales targets. Ever had the experience of being sold a gym membership only to be disappointed by how rapidly the quality of your experience drops soon after being tied into a contract? Ever had the insult of having your membership fees increased without seeing that money being invested in New equipment? What makes matters worse is that new customers are enticed away from the competition with with 'Special deals' and introductory offers while the loyalty of long term members pay more money for less perks, This is what happens when desperate sales teams put profits before people. How can someone who has been a member of a gym for 5 years be asked to pay more than someone who has been a member for 5 minuets.
For a short while I was a Personal trainer for a fairly upmarket big name commercial gym. It was an eye opening experience. The introduction of cheap and cheerful 24 hour budget gyms had a devastating effect on the sales revenue and it was the members who remained loyal that suffered.
Plans for new equipment were cancelled as was the refurshipmet of the changing rooms. The penny pinching became so desperate that they stopped ordering the newspapers for members to read in the reception area. Coffee that had always been complimetary was turned into a revenue stream at a price of £1 time. A simple pleasure of reading the newspaper and enjoying a free coffee may not seem important but in the same week membership prices for existing members increased while new customers were handed vouchers giving the access to the gym for "10 days for £10".We all need to make a profit but it should be done by increasing quality, providing value and demonstrating that you are committed to constantly improving your offering.
I make the following promise to you; If you become my cient I will never take you for granted. You will be rewarded for your loyalty with such things as free training sessions for family members, access to free fitness classes, bootcamps and seminars. As time passes and our working relationship grows I will ensure the value of your experience increases to match your Loyalty. You will be valued. You will be rewarded. You will be taken care of. EXTRA TIME AND ATTENTION WITHOUT EXTRA COST
I do not charge an hourly rate. Prices are per session. Sessions typically last 75 minuets. 20 minuets are set a side after each session to discuss any questions you may have regarding training or nutrition should it be required. You will also receive an email within 24 hours of your session to provide further clarity and detail.
OPTION A

&pound30

One personal training session tailored to your needs

OPTION B

&pound250

A block of ten personal training sessions tailored to your needs

OPTION C

£300PM

(direct debit, 6 month minimum)

The 24 Carrot Gold ultimate pack for the dedicated looking to make massive savings.

- Train 7 days a week 365 days a year
- Includes Free membership to Ichiban Dojo.

OPTION D

FREE

A free taster session with Steven which allows you to get a sense of the training method and what the sessions will consist of
WHO I'VE HELPED
Dr Amir Khan
MBChB (Honours) MRCGP DCH DRCOG PGCE DipDiabGP Partner: The Ridge Medical Practice/Westfield SurgeryHonorary Senior Lecturer: Leeds School of MedicineAdvisory Board Member: Bradford School of Pharmacy
As a regular gym goer and doctor, I thought I knew how to train to the best of my ability. However, after my first session with Steve, I realised that I had much to improve on. Steve taught me how to correct my posture whilst training, improve my core strength and the importance of sleep and diet on my overall physical health. His depth of knowledge about strength and training exercises is fantastic and he is incredibly encouraging during each session. I would wholeheartedly recommend him.
Dr M Gouda
Heart Surgeon
Steven is unique amongst Personal Trainers. His emphasis on technique and his attention to detail is what makes him special. He is able to optimise his clients workout by focusing on his strong science and evidence based knowledge which makes a big difference and has helped me attain long term benefit. What I also was impressed with in Steven is his passion and genuine care. He will go beyond his duty and he has so much pride in his work and the quality of his training.

What was particularly impressive was that Steve managed to completely cure the long term pain I was suffering in my shoulders sustained from performing countless hours of open heart surgery. What's more he achieved this in 20 minuets, saving me time and money on trips to a physiotherapist. People say that "seeing is believing" but in actuality feeling is believing. If you are searching for a Personal Trainer to help you achieve your goals, it would be a very wise choice to hire Steven Thompson. In my Opinion he is head and shoulders better than anyone else.
Marion Davis
What can I say about Steve other than he is truly exceptional. I don't wish to insult other personal trainers but this man is quite simply in a different class. Before working with Steve I had worked with several other trainers over the years and had some wonderful experiences. However, Steve Thompson is head and shoulders above the rest. I achieved more in one month with Steve than I did in years with my previous trainers. He delivered twice the results for half the price.
François Lacroix
I am a 42 year old man who has been a devoted student of the martial arts since I was 13. I have successfully competed in kickboxing, jujitsu and pancreas. My enthusiasm and thirst for knowledge has taken me across the globe in search of anyone who could help me get that winning edge. The martial arts can be a strange world, the loudest voices tend to have little worth listening to. However they are those rare souls with the ability to provide genuine insight, these people don't shout about their greatness, they don't need to. Quality in my field does not scream, it whispers because those capable of imparting wisdom understand a worthy student is one who listens carefully. The information I received from Steven Thompson is priceless. The things he taught me cannot be found on YouTube, in a textbook or at your local leisure centre martial arts class. There are people who call themselves 'Master' but Steve told me 'all a human being can do is strive to be a good servant'. His humility, generosity and kindness typifies the true essence of the Budo spirit and what the Martial Arts is really all about.
Carl Thornton
I run a personal protection company in London. We provide bodyguards for high profile and affluent individuals. Our clients demand discretion and the highest level of professionalism. I set the highest possible standards for my team. It is almost impossible to find someone who adheres to the same values. When my guys need to achieve an elite level of Fitness I call Steven Thompson. He is truly exceptional at what he does. He is has been an essential element of our success.
Nathan Joyce
My goal was simple. I wanted six pack abdominals. It may seem shallow to some people but to me it was something I had always strived for. I had been working out six days a week for several years often training twice daily. People often complemented me on my physique but I was not satisfied with my abs. I admit that I was envious of the cover model every time I picked up a copy of men's health magazine. I subscribed to every fitness magazine on the market. I followed all the YouTube and Instagram gurus. I followed the advice of these guys to the letter, I bought all the plans and products searching for the secret to a muscular mid section. No matter how hard I worked out or how strict I was with my diet, my goal always seemed out of my reach. I came to the conclusion that I just didn't have the right genetics. My girlfriend didn't really understand my obsession but as a birthday present she got me 10 Personal Training sessions with Steven. It turned out to be the best present ever. Steve was honest with me from the word go. He told me that even if I had a thousand training sessions it would not get me the definition I wanted. He then handed me a leather bound folder and told me everything I needed to know to achieve my goal was to be found inside. I was sceptical but pleasantly surprised to hear that he had produced the document himself and it was mine to keep for no additional charge. We agreed to have one session a week and I was to follow the instructions in the document. After my first session I went home and began reading the file. Coming from the guy who thought he had read everything there was on abdominal training I soon realised this document was telling me something knew. I could not believe the level of detail on the information Steve had produced. This thing was immense and gave me instructions not just on training and nutrition but on aspects of 'body composition' I had never considered. The time and effort it must have taken to produce such a piece of writing is incredible . I remember thinking that the document Steve had tittle 'Body Composition Blue Print' was at least three times the size of my university dissertation. Every week I turned up for my session with lots of questions. After every single session Steve generously devoted an extra 30 minuets of his time to answer my questions without charge. I have never experienced such a level of customer care. By the 9th week my body fat level was So low that my abdominals were clearly visible for the first time in my life. Thanks to Steve I achieved my goal. I finally looked like the guys on the magazine cover. I realised something important. My lack of progress was never due to of lack of effort or dedication it was simply a case of not having access to the necessary expertise. Steven Thompson is a genuine expert. If you think you have tried everything and you are frustrated with a lack of progress, I would recommend getting in touch with Steve Thompson or as I like to call him, the man with the plan.
Natasha Giles
I didn't come to Steve to lose weight, get fit, or improve my health. I'm one of those hopelessly un athletic types. I hated P.E at school. I have never had a gym membership and don't intend ever getting one. I came to Steve because I was literally terrified for my life. After escaping a physically abusive relationship I thought I was free to move on with my life. My ex partner had other ideas. Without going into all the gory details, when you receive a phone call at 3.am from a violent man screaming how he intends to break every bone in your body it springs the most dedicated couch potato into action. When that man is a 17 stone steroid abuser who has served a prison sentence for assault you take the threat to your life seriously to say the least. The restraining order meant nothing to him. Police were a "Joke" to him. The prospect of prison was inconsequential. I have spent more time in Police stations providing 'victim' statements than I care to remember. What I hated more than the beatings, the stalking and the fear was the word victim. I decided that enough was enough. If I was going to be killed, I would die fighting not curled up in ball crying and begging him for mercy like I did in the past. The problem was I didn't know how to fight. My parents raised me to believe fighting was wrong under all circumstances. I considered myself a devoted pacifist I believed rugby, never mind boxing to be barbaric. I had never raised my voice in any serious anger never mind thrown a punch. My best friends boyfriend told me about his Thai Boxing instructor. I had never heard of Thai Boxing but apparently Steve Thompson is pretty good at it. I booked some one on one sessions. I can't say it was fun. But I wasn't looking for fun. I needed effective. I booked 25 private lessons. Five a week for five weeks at 6am before work. I recall Steve saying "we are going to practice a few simple things, theses things work, and we are going to practice them so much that if the time comes when you need to defend yourself your reaction will be automatic". I had about 15 lesson with Steve. True to his word we had practiced the same few techniques to the point of tedium and exhaustion. One night I returned home and was fumbling around for my key when I saw my ex appear from the alleyway by the side of my house. As he placed both hands around my throat the promise Steve made came to fruition. I did not think what to do, I just did it automatically. The blood shed that night was not mine, it wasn't me who suffered a detached retina and it wasn't me lying on the ground in a heap this time. I ran to safety. The Police found him hunched over my garden gate. He told the Police he had only come round to talk and that I had gone wild and attacked him without provocation. However, neither he or his barrister could explain the knife the police had recovered from his jacket pocket. I take no glory from these events. I don't feel proud. I don't feel any sense of achievement from getting my 'revenge'. All I feel is extremely great full. Now that I live in a different part of the country my new colleagues, neighbors and social circle have no idea what I went through. I have a new happy life now. A life that I owe to my training with Steven Thompson. I hope you don't need Steve's services for the same reasons I did. However, if you do you can rest assured he can teach you how not to be a victim.
Lizzy Hanlon
I hired Steve to help my daughter pass the Firefighter recruitment test. Three sessions with Steve over an 8 week period was enough to ensure she was fit enough to land her dream Job. I would recommend Steven Thompson to anyone looking for a Trainer for themselves or a loved one.
Pamela Malinson
I love exercise but hate the gym. Up until last year I would go for an early morning run in the park before work. On the Weekend my husband and I would go for a long walk in the country. In addition to this I would have the occasional swim or game of badminton. I always felt full of energy and I have a fine bill of health. Despite this I was horrified at how fat I looked in my nephews Wedding photos. I don't care what anyone says to the contrary, every woman wants to look well, not just feel well attractive. I joined a gym and hated it. It was always busy, there was always loud music blaring and as silly as it seems I felt uncomfortable exercising in front of others. I had received a quick 15 minuet induction with a young female trainer but to be honest it was a waste of time. I left the gym but my desire to look my best did not diminish. I was introduced to Steve through a mutual friend. He is not the pushy sales type that I had experienced at the gym. He just gave me his number and offered me a free 75 minuet Personal training session. I took him up on his offer and straight away I knew this lad was the real deal. I booked 10 sessions with him. We trained in a quiet private studio. No onlookers, no obnoxious music, just me and Steve. I was surprise how much I enjoyed the training. Steve created challenging workouts but never pushed me too hard to the point of being unpleasant. The best thing was that people started to make positive comments about my appearance. After several months of training with Steve my clothes started to feel very loose so it was clearly working. Not being one to weigh myself regularly it wasn't until a GP check up that I realised I had lost over a stone. I had not made massive changes to what I ate just a few little things recommended by Steve. The fact that I was training with a real professional made the difference. Steve is a lovely, polite man and brilliant and what he does. He explains things to a non expert like myself in a way that's easy to understand but without being patronising. I told him he should charge more for such a valuable service but he won't listen. He has encouraged and supported me every step of the way. He is a true old fashioned gentleman and a real professional.
Nicki Lawrence
Steve helped me achieve a smaller waist, a flatter stomach and a rounder, firmer bum. I have achieved more in 6 weeks with Steve than I did in 6 months with my last PT. Steve charges a lot less than most trainers and delivers much better results. In my opinion he is by far the best Personal Trainer in Leeds. It makes no difference to Steve if your goal is to be better at a sport or if you just want to look good naked. As long as you are prepared to work hard, Steve Thompson is the Trainer to help you achieve it.
David
Steven Thompson is an absolute lunatic. I mean that in the nicest possible way. I have no other word to describe someone who is willing to give so much of himself to ensure goals are achieved. Nothing about my life is ordinary so I can't work with normal people. Being fit is not enough for me. I need a level of physical aptitude and resilience that goes beyond the world of sport or competition. If I am under prepared the consequences for myself and others could be fatal. Whenever I'm in the UK I contact my good friend Steve Thompson. His dedication, knowledge and commitment to discretion is unparalleled.
Andrew and Michelle Carton
In my experience there's nothing that makes you fatter than falling in love. When I met the woman who is now my wife we both allowed our health and fitness to slip. Weekly 5 a side football with the boys from work was replaced with romantic weekends away. Nice restaurants, take aways and a movie and enough bottles of wine to start a vineyard took its took its tole on my waist line . She loves to bake, I love to eat. When we decided to get married we both knew that we need to get our act together unless we wanted our wedding photos to look a "before" pictures in a weight watchers commercial. When we approached Steven he said that he would happily train us both for the same price as one client. We would have been prepared to pay twice and train separate but Steve convinced us that it would be silly to do so. He actually talked us into paying him less. He explained that we benefit by training together as we would hold each other accountable. This demonstrated remarkable integrity and insight. He showed me straight away that he put our goal above his profits. Our Wedding photos are testimony to Stevens training methods. Steven helped us both get in the best shape of our life for the biggest day of our life. Steven Thompson represents what personal training should be. I would highly recommend him to anyone.
Debbie Smithies
I dropped three dress sizes in three months after hiring Steve as my personal trainer. A wonderful supportive, encouraging and inspiring personal trainer. I couldn't be happier with the results.
Michael Evans
Before working with Steve I couldn't do a single pull up. I could do 10 push-ups on a good day and I would get out of breath running for the train. After what can only be described as a miraculous intervention, Steve's dedication and well considered training methods has enabled me to achieve a personal best of 20 pull ups with strict form. I can do over 100 push-ups with relative ease and and I can sprint all out for 20 seconds with very little time needed for my heart rate to return to normal. I have gone from a size 36 to a 32 inch waist and for the first time since I was in my early twenties I have visible abdominals. What can't be quantified is the energy I have when playing with my son. The quality of sleep I now experience and my improved ability to manage stress. I am so proud of what Steve had helped me to achieve. I went to him for physical results. He delivered significant improvements both in terms of my performance and appearance. But what I value more was something I didn't expect. The training sessions for me have been a real cathartic experience. My sessions became the highlight of my week, I have grown stronger mentally and come to realise the full extent of what I can achieve by application of hard work and the right strategic approach. The benefits I have derived from training with Steve Thompson have manifested in my professional and personal life. I no longer settle for anything less than the highest standards mirroring those Steve requires from his clients workouts. Steve's ambition to be the best Personal Trainer in the world is s bold one. However, his chosen method of assessing his performance by the results of his clients had made me realise one thing. If Steven Thompson is not already the best in the world, what he has achieved with me has taken him a step closer to that goal. There is no one anywhere who I would choose ahead of Steve. For me he is the fitness industry's ultimate professional. I would never have belyI could have been in better shape at 45 than I was at 25. However, Steve didn't just believe was possible, he promised that as long as I stayed committed it would be inevitable. I can recommend him highly enough.
Abby Prescott
As a self confessed lifelong fitness addict the experience of not being able to train during the pregnancy of my first child was dreadful. Even worse was not being able to achieve my pre pregnancy physique no matter how disciplined I was. Losing the body I had worked so hard for caused a big dent in my confidence. When I fell pregnant for a second time I was determined that this joyous occasion would not be accompanied with more long term damage to my physique. I hired Steve Thompson for his expertise in prenatal/postnatal Personal training. He was a lone voice of encouragement among the naysayers and fear mongers who told me that my training would jeopardise the baby's safety. I had been told to just accept that physical excellence was not for mums. Steve proclaimed with a confidence inspiring certitude that being a mother was not a barrier to my goals. What Steve has helped me achieve is spectacular. I body is leaner with more definition than anytime in my adult life. Steve gave me some priceless information that yielded spectacular results. The training itself was focused on the promoting the health and wellness of me and my baby. Safety was always prioritised. It was Steves incredibly depth of knowledge that yielded the greatest results. The breadth and depth of his knowledge reaches far beyond anyone. He gave me so many 'gems' of information which all required little or no effort to apply. I can't thank him enough for what he has done for me. Not just the spectacular results, but the care, encouragement, understanding, and emotional support. Steven Thompson doesn't just train people, he empowers them to take control of their life's. I am so lucky to have worked with him.
Nicolai Kozlov
The best Muay Thai and Muay Boran training I have had outside of Thailand. The best Krav Maga outside of Israel and the best overall fitness training I have ever had anywhere. Steven Thompson is a proper English gentleman. But don't get confused, behind the warm smile, generosity and humility is a man who is tougher than a Siberian winter. He has never lost sight that martial means war and that art requires individual creativity. Freedom of thought leading to freedom of movement and a disciplined mind unrestrained my premeditated, conformity and structure. His competency in The Russian Fighting art of Systema is highly unusual for someone without Russian military experience. When the situation requires nothing of elite level preparation Steven Thompson is the man to guarantee success. He has helped go from good to great and then from great to elite. He is not just a special trainer but a special human being.
Emma Fairhurst
I had this fascination with getting into rock climbing. However, my upper body strength was woeful. I hired Steve and we worked on and what he explained was relative strength. He taught me incredible exercises to develop strength in my forearms, wrists and fingers. The level of detail was amazing. His focus on form was of akin to surgical precision. We did a lot of contrology and callisthenics. He made me stronger without increasing muscle mass and that's exactly what I needed. He is a great guy and a truly exceptional Personal Trainer. Steve takes the training very seriously, he takes his clients deadly seriously but he doesn't take himself seriously at all. His self deprecating sense of humour put me at ease. I think the Abdominal workout from laughing was worth the money alone. He always says "you can" and "Stop doubting yourself". My favourite bit of advice was when he told me "there are people all over the world with less natural ability, less time to train, less health and even less limbs who are out their right now climbing what is so special about your circumstances that makes you doubt you can do it too"? That just made perfect sense to me. One of the many things that make Steve unique among his contemporaries is ability to communicate so effectively. He is gifted at using his words to encourage, educate and inspire. Sometimes it's what he doesn't say that has the most profound effect. The first time I reached the top of an indoor climbing wall I phoned Steve before leaving the facility. I told him of my achievement. He replied tomorrow you will eat, go to the toilet and at night you will sleep. He refused to praise me. He was teaching me in his own unique way to think of climbing as the most natural think in the world. I wouldn't expect praise for going to the toilet so why should I expect it for climbing a wall. Steve always told me what I needed to here not what my ego wanted to here. He trained my body and my mind. I came to develop the strength needed for rock climbing. I left with the strength to overcome any obstacle life put in my way. I won't thank him, because helping people achieve their goals is what comes naturally to him. But I won't hesitate in recommending him to those who even have the highest mountain to climb. With Steve's expert support you will get there and have fun along the way.
Barry Armitage
Steve designed and oversaw a training program that focused on rotational movement, efficiency of kinetics, balance, hip mobility and core stability. The training was specific to my goal of improving my golf and squash game. I have got my handicap down as I am consistently driving the ball further and straighter than ever before. I have not just improved on the court and on the course but I am enjoying a freedom and ease of movement in my everyday life. Steve taught me something I suspect your average Personal Trainer would never even know existed. He showed me a technique to silence my mind and control my breathing. It has worked every single time. It is so effective it sometimes feels like I'm cheating. Here's the crazy part, I know this may sound ridiculously but the day before a tournament Steve tapped me on several areas of my head and body. I felt what I can best describe as electricity flow up my spine and into my brain. He smiled and said "don't give into amazement". Despite this, I was a little freaked out. However, as I walked to my car I was over overcome with of serenity bordering on euphoria. The day of the tournament I played the best golf of my life. I won the tournament to everyone's surprise. The strangest thing of all was throughout the tournament I had little care of winning. I was simply enjoying the experience and having fun. My wife lovingly refers to Steve as the guru. She is only half joking because to call this guy a Personal Trainer falls short of an accurate description of his abilities. A genuinely lovely lad and quite unlike anything I have ever experienced.
Marry McDermott
My son Jason came out as gay a couple of years back it was hardly a surprise to his father and I. Of course we supported him and thanked him for telling us. It may seem hard to believe but we live in a community where being openly gay is not accepted as it is in many parts of the country. One night I got a call from the Police. Jason was in hospital after being savagely beaten by a gang of homophobic yobs. It was a mother's worst nightmare. Jason was 20 years old at the time but he was and always will be my little boy. Our worry and tears turned into anger as Jason recovered. His injuries were not permanent but the mental scars remained for sometime. The cowards that attacked him wore balaclavas and they remained unpunished for their crime. If it could happen once it could happen again. Jason became a recluse. He never left the house for months. He never said so but he was terrified. My husband and I were somewhat relieved about his agoraphobia because we new he was safe. However although he was alive he was not living. Something had to be done, a friend of my husband had been working for six months in Huddersfield. He returned a new man after being trained my Steven Thompson. As soon as he told us about Steven I knew instinctively what to do. Jason traveled down to Yorkshire and spent a month training with Steve and his team. They provide accommodation as part of the service. Jason trained 3 hours a day with Steve and his associates 7 days a week. After a month I got a phone call from Jason stating that Steve had recommended he prolong his visit for two more weeks to continue his training free of charge. Two weeks later I got a another call from Jason. He sounded like he didn't have a care in the world. He told us that he was in the local pub and that Steve would like to buy me and my husband a drink. We found Jason sat among 6 of the most physically imposing men I have ever seen in my life. Each one stood up and shook my hand. Impeccable manners each and every one of them. I was informed that Steve was sorry he could not be here but he wanted us to know that everything was going to be ok. One of Jason's new friends stood up and said in a deliberately loud voice "Mrs McDermott I just want to congratulate you on raising such a great young man. I was the victim of a gay bashing when I was Jason's age, those men are dead now". All of them included Jason burst into laughter. When the laughter stopped the pub remained so silent you could here a pin drop. I don't know what my son learnt from Steve but I know that he is now fearless. He lives life on his own terms. His loving nature remains, he has no hatred, he says he has forgiven those who attacked him. However, he has promised me that he will never be a victim again. As a mother I can't thank Steve enough for what he has done for my son. Jason continues his training locally with someone Steve recommended. Me and my family recommend Steve Thompson to anyone looking to reclaim their confidence and right to a peaceful life free of fear and anxiety.
Byron Slater
I met Steve when I was studying in England. I had heard about how what a great trainer he was from one of my mates who had been his client. I play rugby 7s at a fairly decent standard and I hired Steve to oversee my offseason training. My friend was spot on, Steve is incredible. I had a total of 20 sessions with him and each one was challenging and educational. The following season I was our teams player of the season and record try scorer. I owe a lot of my success to the immaculate preparation I received from Steven Thompson. I still use many of the training techniques he taught me. He is a great bloke and was able to push me on to another level.
Paul Pollard
While going through a messy divorce I sank into depression and turned to junk food for comfort. The weight piled on dramatically and so did the misery as I began to hate what I saw in the mirror. My business began to suffer and my social life was non existent. I knew I needed to make a change before it got too late. Motivation was not a problem, I was Desperate to lose the fat and get my life back on track. What I needed was specialist expertise and guidance. I hired Steve Thompson as my Personal Trainer. The results were remarkable. Thanks to Steves scientific strategy, his encouragement and dedication to my cause I lost 8st in 11 months. I had the confidence to get back on the dating scene and the energy to turn my business into a success. People were astonished by my transformation. I lost the fat and gained a life. Steve did not just tell me how to do it, he was with me every step of the way. I couldn't have done it without him. He gave me my life back. Hiring Steve Thompson as my Personal Trainer was the best decision I ever made. I highly recommend him to anyone who is sick and tired of being sick and tired! Don't expect it to be easy, but if I can do it, with Steve's guidance so can you.
Carly Wood
My boyfriend is a water ski enthusiast. He has been pestering me to join him since before we got together. I told him that I wouldn't have the balance, strength or coordination to do it. But if you knew my boyfriend you would no he always has an answer. He told me about a personal trainer who had got his sister strong enough to start rock climbing. I spoke to Emma about Steve. I trust Emma's judgement because she's a very straight forward, plain speaking girl. She told me that if I trained with Steve I could expect to work harder than I'm used to, I would have fun and I would be better prepared physically and mentally not just for Water Skiing but for any challenge. Emma was right. Steve is an awesome trainer. I'm not a naturally fit girl but because of time, dedication and patience Steve showed me I met my objective of spending more time on the water than under it. I had ten sessions with Steve and what struck me above all else was his enthusiasm. He clearly loves his work and It is obvious that gets a lot of satisfaction helping his clients achieve their goals.
Owen Hepworth
When I joined a gym for the first time I had no idea what I was doing. A hired a trainer and worked with him for Just short of year. He talked a good game and promised to get me in "amazing shape". He never really defined what 'amazing' was exactly but as he had a lot of clients and charged a hefty fee I believed he could help me make some significant improvements. Thousands of pounds later the results were minimal to say the least. Whatever amazing was it didn't look or feel like this. The first session involved pushing a tyre up and down the gym floor. It was challenging and quite fun the first time. However, we did this every session. It soon became tiresome (pardon the pun). There was little thought or consideration behind the training, but my ignorance about fitness lead to my acquiescence. However, as a reasonably educated man I came to the conclusion that I was wasting my, time energy and money. Becoming an 'expert' at pushing a tyre wasn't going to shift the spare tyre from my waist. I decided to try another trainer from the same gym. This one spoke quite eloquently, he had a degree in physiotherapist and he offered a "scientific approach". I wasn't foolish enough to get tied into a contract this time. So I bought a pack of 5 sessions. He blinded me with sports science terminology and when I asked for Lehman's terms I was still none the wiser. What was really disappointing was that he leered at every young girl who walked past, his concentration was on their form not mine. He made a Lewd remark about a young woman and at this point I lost all confidence in him. I'm certainly no prude but as a father of two girls who are roughly the same age as the one my trainer was ogling I felt very uncomfortable. Needless to say we parted ways. I was bombarded with calls and 'special offers' to come back. I know we all have to earn a living but this guy was so money hungry it was obvious I was nothing more than a pay cheque to him. I felt insulted and ripped off. Having left two of their 'expert' trainers I decided to quit the gym and cancelled my membership. A couple of months later I was in Harrogate taking a walk with my family. I saw a young couple training with a personal trainer. The level of attention he was giving them and the fun they seemed to be having was anathema to my experience. We continued our walk and on returning to my car I saw the same young couple minus their PT. I introduced myself and explained I was looking for a trainer. They both spoke so highly of their trainer Steve and they showed me pictures of what they looked like before they started working with him. The results of three months work were impressive. I asked if his prices were reasonable. I was shocked to hear that they were only paying £250 for 10 sessions. "Two hundred and fifty each is pretty good, that's a lot less then I have been paying". No they replied "Not each,tottal. Steve let's us split the cost". They went onto explain that today's session was free of charge because Steve wanted to thank them for being loyal clients. As fate would have it, just before I said goodbye they both received text messages simultaneously. The young lady handed me her phone and said "read that, it pretty much sums him up". The text was from Steven Thompson Personal Trainer. It read "excellent work today guys, thank you for your hard work as usual, I know it was tough but I'm really proud of both of you". It stuck in my mind because it was so genuine. They provided me with Steve's details and I began working with him a week later. The first thing Steve did was make me get precise about my goals. I told him I would like to be able to fit into my wedding suit from 2O years ago. I don't quite no why but I felt so comfortable with him from the get go I made a confession to Steve. I told him that my wife and daughters joke about my 'fat belly' and although I laugh it off It really gets to me. Steve's reply will remain between him and I but as soon as he said it I knew he was so much more than Personal Trainer. The training was incredible, always hard but never dangerously so, at times the training was quite unusual. What was even more unusual was the level of service. I love my training with Steve, he is a very masculine guy but not at all macho. A perfect gentleman and a genuine expert. A master of his craft who has got the balance between friendliness and professionalism just right. My results are outstanding. I have dropped from a size 40 waist to a 32. The only place where my wedding suit is tight is around the shoulders due to the muscle I have put on. My wife and daughters can't quite believe what I have achieved. Steve Thompson is a credit to the fitness industry. My first two trainers were great salesmen, Steve is a great trainer. Please don't allow yourself to get ripped of. Keep more pounds in your pocket and see less pounds on the Scale. Finding some who can match Steven Thompson's expertise and high standards would be difficult if not impossible. I hope the length of this referral and the time taken to read is indicative of my appreciation for what he has helped me achieve.
Ashley Eldridge
When I asked my eskrima instructor how to go about learning legitimate Filipino knife fighting. He gave me a wry smile followed by two options. "You can go to the Philippines or you can go to West Yorkshire". Getting Steve Thompson to teach me was harder than going to the Philippines. He wanted a DBS check, 2 character references from non martial artists, my employment history and academic background as well as letter of intent explaining why I wanted to learn such a deadly art form. On attaining these we met five times for what can only be described as a series of interviews. I fully appreciate how responsible he is, he is the most discerning man I have ever met in relation to who he teaches. He explained that he found knifes abhorrent, his motivation for learning was becoming more proficient at disarmament it is impossible to fully comprehend defensive without a thorough knowledge of attack. When he was assured of my character and by intentions. I spent a week with Steve and we worked on footwork, closing distances, deception techniques and some more esoteric elements that I wouldn't explain even if I could. He taught me about anatomy from the perspective of human vulnerability. The value of the information Steve provide me with is far greater than what the price of tuition. This guy is a truest phenomenal instructor.
Barrington Lewis
If a fortune teller told me that 6 months from now my 19 year old daughter would be confronted by two men with wicked intentions and the situation would be completely unavoidable, I would do three things in the following order; the first thing I would do is pray to the Lord Almighty for my child's safety. As soon as the word Amen past my lips I would phone Mr Thompson, explain the predicament and request he Bless my girl with his expert tuition. After the third month of her training I would take my third and final step. I would pray again, this time I would pray that God have mercy on the two soon to be deceased souls who mistook my daughter for a victim. Other than God himself there is just one man who's hands I would place my daughters life in. That man is Steven Thompson. As real as it gets. As effective as you need. A beautiful loving soul. Well versed in a multidisciplinary approach to necessary violence.
Clarissa Fairchild
I was the big girl with a larger than life personality. Always laughing, the life and soul of the party, or at least that's what the world saw. They didn't see the tears I could have drown in almost every night I was alone and the laughter stopped. I had struggled with my weight all my life but in all honesty there came a point where the struggle stopped. I Just gave up on maintaining a healthy weight. My job involved sitting down all day and the closest thing I got to exercise was walking to the vending machine. I said all the usual rubbish to convince myself as much as others that I was ok with being fat. "Real women have curves" "Real men like something to hold onto" all the usual garbage to hide the true reality of what my miserable life was like. 5 years ago my husband left me for a younger and much slimmer woman. I had never got over the heartbreak as much as I pretended. "It's his loss" I would say, "He couldn't handle a real woman so he had to make do with a stick insect". My friends laughed but it was my loss really. I missed him and I didn't blame him for leaving me. He had struggled with his weight also but unlike me he never gave up the fight. He had swapped the pub for the gym, hired a trainer and replaced the takeaways with salmon and sweet potatoes. He practically begged me to join him. He offered to pay my Gym membership and told me "We can do this together, we need to make a change". We had tried getting pregnant but it never happened for us. The Dr said losing the weight would improve our chances of having the baby. That was all the motivation he needed to get his act together. All I could was make a stupid joke as usual, "maybe it's not that we're a couple of fatties, it's more likely you are firing blanks" I quipped. He didn't laugh and his efforts to get in shape replaced our efforts to conceive. We never had sex again after that day. Not only did I refuse to join him in his mission for health, I mocked him in the first month before the results of all his hard work bore any results. The last argument we had came from me telling him that he was "wasting his time" I said that he "looked like a little fat sweaty idiot" when he was trying on his new gym clothes. When the results started to come I was resentful. I demanded he stopped cooking salmon in the house because the smell of fish was "disgusting". He was too exhausted from all the training to argue anymore. He nodded his head and said ok no problem. The salmon was replaced with chicken. I would cook all his old favourites burgers, chips and pizza and when he politely refuse and reminded me of his commitment to health eating I yelled at him and accused him of being selfish and ungrateful. He saw through my plans to derail his efforts but he never lost his temper. He had long since given up on trying to encourage me to get fit. He just quietly kept committed and the more disciplined he got the more angry I became. I never missed an opportunity to mock him or make light of his efforts. I tried belittling him in front of our friends but it backfired when instead of laughing at him they congratulated him on his obvious hard work. Throughout this time he never stopped telling me he loved me but all I could say was "not as much as you love yourself, you have become so vain since you state going to the gym". I remember asking him he who he was trying to impress his response shook me to my core. "I'm trying to impress myself, my future child and you, but if I can only impress the first two that will have to do". In the last few months of our marriage we were sleeping in different beds and living completely different life's. One night I returned home and to my shock he was sat on the couch and not at the gym as usual. He told me he was leaving and that he had met someone else. There had been no affair but they had both confessed feelings for each other. He had met her at the gym and she had offered the encouragement that I should have. I have never spoken to him or seen anything of him or even heard about him after the divorce. That is until one fateful tearful night I decided to look him up on Facebook. He looked amazing. So did the woman from the gym who became his new wife. I managed to hold back the tears as I looked through the holiday pictures and even the wedding photos. But it was the pictures of him with his little boy that cut like a knife. They looked so happy. I didn't resent him anymore. He deserved his happiness. I realised I was equally deserving of my loneliness. The information you are reading now was exactly the information I emailed to Steven Thompson when he asked me to provide him with information about my motivation to work with him. I took a 12 week body transformation course with Steve. On our first meeting Steve said that in order for us to achieve anything worth while I had to forgive. "I have forgiven him I said" but Steve explained he was talking about forgiving myself. I also made me stop saying that I was fat. Instead I was to say I have fat. He explained that we can't change who we are but we can change what we have. We can lose what we have, replace what we have and exchange what we have. He got straight to the point by saying you can lose fat just like you lost your husband it all comes down to how you think and how you behave. "Your current physical condition is not a definition of you anymore more than your current marital status. Things always change, whether they change for the better is up to you". I couldn't argue or make light of what he was saying. Everything he said rang true. After 12 weeks with Steve I lost over 4 Stone after following the post course plan he provided me with I have lost another half a stone. Steve did not just help me lose the body fat, he helped me lose the negative, bitterness and self loathing that I had been carrying around for years. Steve realises that the body is important but a person is so much more than that. He helped me get in shape physically, mentally and emotionally. He speaks with honesty and sensitivity he provides knowledge not pity. He offers genuine encouragement not faint praise. He directs his clients to self reliance not reliance on him or anyone else. He won't tell you why you need to live better but he will show you how. A unique Personal Trainer and a very special human being.
Marcus Irving
When Steve asked me to provide a client referral I knew it would be a long one so please bear with it. I have never told him this but now I have a platform to give homage to a man who has been my mentor, role model and the big brother I secretly always wished I had. I man who gave me so much more than an admirable physique. A man who showed me how to live. The man who cultivated my character and gave me a strength transcending the physical. If you lack the patience to read this to the end then in all likelihood you may not currently be ready to receive the life changing knowledge that Steve was put on this earth to impart. There is no testimony high enough to adequately express my gratitude for Steve Thompson but I will hopefully get as close as anyone at attempting. I have been training under Steven Thompson's guidance for over 5 years. He has told me several times "Marcus you don't need a personal trainer now, you should become a Personal Trainer, put the money you are spending with me towards getting your qualifications". That's the measure of the man, always putting others before himself. People talk of integrity but very few live up to the standards they espouse. Steve is to integrity what Eskimos are to snow. Despite Steve's modesty, I disagree with the notion that there would ever come a time when I could not learn from him. As long as I have muscles under by skin, there will always be something Steve can show me to develop them. I started with Steve back when he was fitting in clients and his Thai Boxing students around his job as a Police Officer. Despite how many new clients he gets he never puts them before the ones he has. He prefers to chase results over new business and his loyalty is one of the things that has made him successful. When I first met Steve I was a desperately thin 19 year old. I know that people suffer with body image issues when they are overweight but let me tell you being as thin as a rake isn't much fun either. I was so weak physically and this fragility spilled over into every aspect of my life. People 'joked' "don't walk over the grate Marcus you'll fall in". Someone viscously spread a rumour that the reason I was so frail was because I had contracted HIV from a blood transfusion as a baby. It might be laughed off as 'banter' but I never saw the funny side. I remember one summer always wearing a thick hoodie with another jumper underneath to 'pad me out a bit'. However, as well as being unbearably uncomfortable it provided ammunition for more ridicule. I vividly recall being sat on the college bus when the girl I had fancied since my first day at high School asked "Aren't you boiling under that massive jumper Marcus"? Before I could muster up a face saving reply her rugby playing boyfriend interjected "Don't you know he's a heroine addict? That's his shop lifting jumper". Everyone laughed, non harder than the girl I idolised. "How many packets of meat have got under that thing Marcus"? "He's not strong enough to carry meat" said another mocker. "Sorry, how may pot noodles you nicked smack head"? Said another. "He is a fucking pot noodle"! The cacophony of ridicule reached the peak of its crescendo as the girl of my adolescent infatuation giddily squealed "his arms and legs are noodles his head and body look like a tic-tac". That night I 'snapped' at my mum when she asked me to take the bin out. I had started taking out my frustration on the ones who loved me most. From nowhere I burst into tears and sobbed out a half coherent explanation of what I had been going through. My dad was the strong, silent type. I didn't know he had emotions and he certainly did not speak about them. However, to his eternal credit he put his arm around me, told me he loved and said "don't worry, we will get this taken care of." That was how I met Steve, my dad hired him to train me. Before our first session I received an email from my Steve. I printed that email out and still have it to this day. The Subject line read; "Gratitude". The email had one line; "Before I help you get bigger muscles you need to realise you are bigger than your problems".I opened the attached document containing ten pictures. The pictures we of various people who were in some way severely disabled. The one that hit me the hardest was a picture of a double amputee war veteran. In every picture the person had a beaming smile. I got Steve's message loud and clear. A much needed sense of perspective helped me approach the task at hand with vigour and enthusiasm. After the first year of training With Steve I put on impressive 8 kilograms of lean muscle. A year later and my progress staggered the imagination as I put on a further 12 kilograms. In the third year 7 kilograms of muscle was addy to my frame. By the end of my fourth year under his guidance I had gained another 9 kilograms. I spent 6 more months working with Steve on a regular basis but instead of adding mass we focused on shaping and refining my physique. I achieved something truly spectacular with Steve. I went from a skinny insecure kid to a man with a physique akin to a Greek statue. I didn't look like a big bulky bouncer either. I now proudly possessed the physique that looked it had been carved from granite. That 'Greek ideal' we aimed for of broad shoulders, tapered waist, chiseled abdomen, legs that swept outward but without excessive bulk had been achieved. Steven was Michelangelo, I was David. He is an artist and not just in the martial sense. A renaissance man with a comprehensive knowledge of aesthetic physique development. I was no longer ashamed, I was proud. The pride didn't really come from what I saw in the mirror. It came from knowing how hard I had to work to achieve what I had previously aloud others to condition me into thinking I couldn't. However, Steve gave be a brutal yet thoughtful lesson in humility. Perhaps more profoundly impactive than the email Steve sent me before we embarked on our journey was the one he sent me after we had arrived at out Destination. After seeing my Facebook post of a shirtless selfie with the caption 'body of a God' I got an email from Steve. The title was "God Loves Warriors, Not Vanity". Steve was open about his faith yet never never preached or proselytised but like all men of integrity certain things are not up for compromise. "You are better than that Marcus. What's the point of having a beautiful body and an ugly mind? Who's approval are you searching for? You got off that bus a long time ago, don't get back on mate", PRIDE COMES BEFORE A FALL"! I took heed and replaced my time in front of the mirror with something of actual merit. With Steve's help. I passed my Personal Training qualification. The sessions I had with Steve were now in the library instead of the gym, 100% dedicated to understanding theory and practicing exam questions. When I phoned him and told him that I had landed a Personal Training job in Abu Dhabi his joy in my success was greater than anything he expressed during our time together. A week Before boarding the plane I received a delivery to my house. On opening the package I found 200 premium quality, silk business cards that Read "Marcus Irving Elite Personal Trainer". The tag line "Building Better Bodies, Developing Stronger Character". I was the kid with the Pod noodle legs from Yorkshire, the one who was too insecure to wear a short sleeve t-short in June. Now I am training my clients in Arabian sunshine with an outfit that Evan He-Man would deem a bit too revealing. But not for the sake of parading myself. It's just because that theonce oversized hoody is now to tight for the Arabian sun. I still seek Steve's advice via email. Whenever I come home to see my mum and dad I make sure I get another session in with my 'brother'. Steve, your first email was titled "Gratitude". If you didn't already know, that is what I will always have for you!
James Copeland
I was considered an accomplished martial artist with a black belt in taekwondo. I had been featured in a prominent martial arts magazine, and the trophy cabinet displaying my numerous trophies and certificates took pride of place in my home. However, I got the harshest lessons about my limitations after what the police described as a 'road rage' incident left me in the hospital with a fractured jaw and 5 missing teeth. I could kick as high and as quick as anyone I knew but the tight fitting jeans and the Chelsea boots I was wearing rendered my abilities useless. Furthermore, no one had ever taught me to defend myself against a baseball bat. I realised, that despite my vast experience in competition, I had never been in an actual fight. As soon as I had made a full recovery I made some enquiries about learning how to actually fight. A good friend of mine provided me with a flyer for an upcoming 6 week intensive course. The name of the course was 'Reality' and was described as combat for the concrete jungle. The flyer read no grading, no bowing, no uniform, no trophy, no champion. Conquer chaos, take control, develop the skills of necessary violence to protect what matters most. My trainer was Steven Thompson. Intense did not adequately describe the training. Steve trained me in various techniques from Muay Thai, Krav Maga, Russian Systema, Kyokushin Karate, Silat and the Hawaiian Martial art of Kapu Kuialua. I learned how to control my mind, my breath, my speech and my fear. I was taught how to use intimidation with the hidden intent of avoiding conflict. Everything was covered in depth. Despite the brutality of what I was learning, strong emphasis was always placed on avoiding conflict at all costs. This was not for thugs and hooligans. This was a course for good people to avoid victim hood. As mad as it sounds it was the most loving training experience I have ever experienced as well as the harshest. "Be a gentleman, be a gentle man" Steve said on day one. He followed this up with "strive to never hurt a soul, if they hurt your feelings stop being so sensitive, if they hurt your pride then diminish your ego. If they try to hurt your family then send their soul to Jesus and let him decide the next step". Thanks to Steven Thompson's amazing tuition I am equipped for a day that I hope never comes, a day when I may have to fight for more than applause and trinkets. Steven Thompson is by far and away the best trainer I have ever had the pleasure to work with. A real gentleman and a real fighting man. Tough trainer, soft heart!
William Cliffe
Steve has helped me take my fasted blood sugar levels from 6.1 to 4.2. My Cholesterol levels have gone from 160 to 127 mg/dl. My resting heart rate has gone from 93 to 59 beats per minute. I have gone from a body max index reading of 'obese l' to 'healthy'. It's a good think that Steve's prices are so reasonable because I have to replace all my clothes. The back pain I had been managing with pain killers has completely gone. I now really on the the techniques as prescribed by Steven Thompson. I had seen numerous referrals from clients of his who were medical professionals. If Doctors put their faith in Steve Thompson then that was good enough for me. Steve has given me a new lease of life. He could save the NHS a fortune. Steve has single handily turned my health around. He has no doubt added years to my life. The quality of my life is so much better now. I have an abundance of energy, I sleep like a bear and when I wake it's not such an effort to get out of bed. Having been in business for almost 25 years, I have rarely experienced such professionalism, quality, value and customer care. This is a remarkable young man he is heading for the very top. By hiring Steve it's like getting a RollsRoyce for the price of a fiat. If you need a trainer it would be ridiculous to even consider anyone else.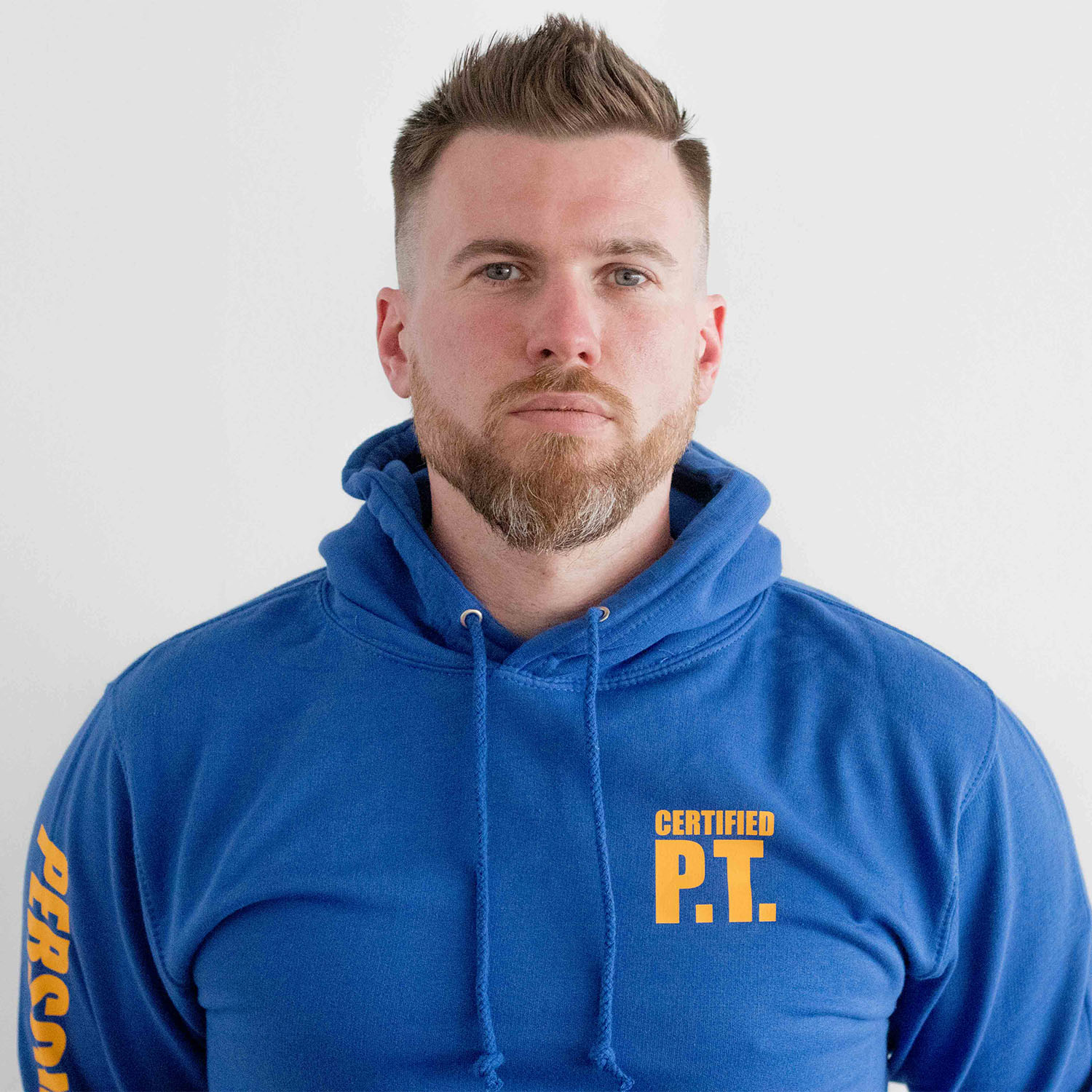 FANCY A TASTER SESSION?
Don't wait start your gold standard training today
Book online today for a free taster session. You will get professional training and advice from me about the programme, get a chance to experience the training you will get from me and advice on